Sussex Appliance Repair Service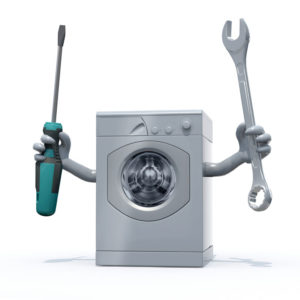 Are you looking for a reliable kitchen appliance repair service in Sussex?
Welcome to Mend. With over 20 years experience in white goods repair, our expert engineer can guarantee the quickest and most convenient appliance repair service around.
When your kitchen appliance suddenly stops working, whether it's the oven, washing machine, or fridge freezer that has broken down, it can put your life on hold.
Whatever part of Sussex you're in, our aim is to get out to you the same day and have your appliance repaired or installed in the quickest possible time, leaving no mess behind, so you can get on with your day.
Book your appliance repair without delay - or call us on 01903 357097 today.
Top service - highly recommended
Great Service from a local company. Sorted the issue without fuss or unecessary parts and good advice given. We are very pleased with the service offered from start to finish. Thank you.
so it's the 27th december and mums machine has packed up! she's 82 and things like this really upset her! rang mend and actually got a human! not only that but he was the chap who was going to fix it! he turned up on the day and at the time agreed, had parts with him and was able to fix the problem with one visit, remarkable! not cheap but then good service never is, would highly recommend
Brian Stephen Adams
11/01/2022
Kalan was very professional - he diagnosed the heating element was faulty and replaced it in a tidy and efficient manner - highly recommended and would definitely use Mend again!
Friendly and prompt service, did exactly what was required.
Our washing machine door would not open so called mend, and later on it opened so husband said he'd cancel the job. However they turned up and I couldn't get hold of my husband and felt bad so gave him £20. Turns out husband did remember to cancel so I phoned up pretty annoyed I gave him money and it wasn't our fault. The guy found the message and said he'd transfer the money back to me, which I was really grateful for after some unexpected costs lately, and he did! So I'm really impressed with the honesty and that he was true to his word 🙂
Michael Dominick
29/12/2021
A great service from start to finish and great price
My oven broke today (23 December), so I was stressed about not having a working oven for Christmas day. Mend were able to visit and fix within a couple of hours of the oven breaking. I am more than happy to recommend them.
Appliance Repair Service in West Sussex and East Sussex
- Our Repair Services -
White Goods Repair - Same Day Service
As well as benefiting from our same day repair service*, you can track our DBS checked engineer's location online, to see exactly when he will arrive. So, that means, if you need to pop out to the shops, for example, there's no worry that you'll miss his visit.
Our fully insured engineer carries all necessary tools and plenty of spare parts with him, so, when it's a white goods repair service that you need, the work can be carried out there and then. Or, if you need a new appliance, we can help with that too.
Our handy online booking repair service means that there's no waiting around for a callback. When you need a white goods repair service in Sussex fast, book now and get the job done in no time at all.
White Goods Repair For Landlords And Homeowners
As well as providing callouts for homeowners looking for white goods repair, we also offer an appliance repair service for landlords in Sussex, ensuring a local, flexible and cost effective service to rely on.
Whether you've bought an appliance online and need it installed, or whether your kitchen appliance has broken and you want it to be repaired or replaced, book your no fuss kitchen appliance installation and repair service with us today. You can either book online, or call 01903 357097 for more information.
Effective Kitchen Appliance Repair Service in Sussex
Good service. Clear upfront pricing. Effective repair. Kalan is polite, works cleanly and efficiently and gives good advice on how to avoid future problems. Have used before and would use again.